10th June: Fund start-up forum in Singapore
Join the First Degree Global Asset Management team and their industry partners at an in-person fund start-up seminar on Sentosa in Singapore on Friday 10th June.

Join this half-day seminar which will cover topics such as how to set up a fund, technology and its importance in managing a fund, why choose a fund platform and much more.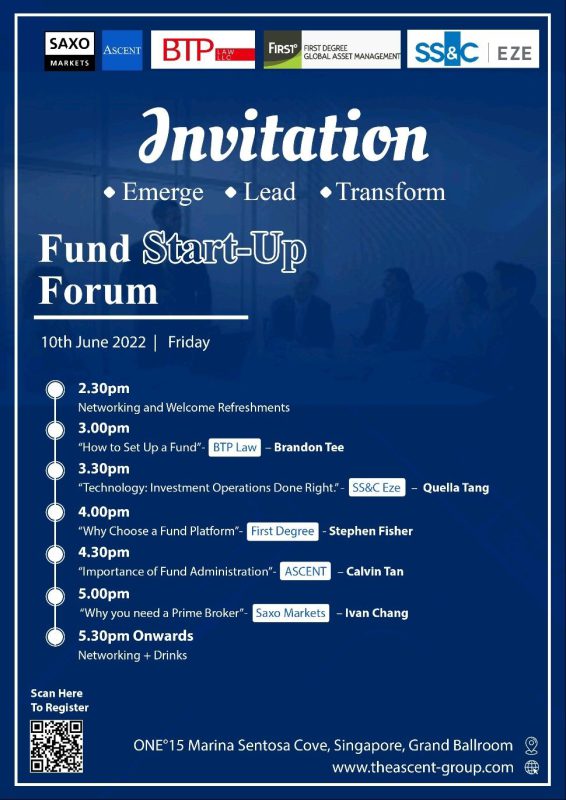 More information and how to register here.