Chelsea Perino: "The office is far from dead"
In Hong Kong, Chelsea Perino, Managing Director, Global Marketing & Communications at The Executive Centre, spoke to the Hedge Funds Club about the changes and trends in workspace requirements.
What are some of the factors that make existing office stock attractive for companies and employees?
The nature of work is changing and it's no longer just the physical office infrastructure that impacts business and individual decisions about returning to work. Companies need to re-evaluate their people and workplace mix, which involves considering the unique needs and preferences of their employees, as well as the business requirements of their operations. Let's start with the physical design first as that's the easiest. Because the reason that people come to the office is different, from a design perspective, organisations need to provide a variety of different workspaces within a single office space. From collaborative areas where employees can brainstorm and work in groups, to pantries or cafes (free amenities like barista coffee, healthy snacks, etc. even better) where you can meet colleagues or rub shoulders with people from other departments, "heads-down" spaces optimised for individual work, soundproof call rooms, nursery rooms, nap rooms, even gyms in some cases – these are all new design strategies that companies are using as retention and attraction tools. Of course, ease of access is key, such as providing the right tools and technology to support remote work and ensuring that in-person workspaces are safe and comfortable. Access to reliable internet connectivity, advanced audio-visual technology that supports a variety of online meetings and workstreams and an environment conducive to working both in person and virtually will be essential. In addition, "softer" design features such as natural light, biophilia, filtered air and water purifying systems also have a great impact on employee well-being. Another consideration is the larger surrounding ecosystem. Is there convenient transportation nearby, what about end-of-trip facilities? Are quality F&B and retail easily accessible? Is the tenant mix diverse and interesting? At the end of the day, with the advent of hybrid work policies appearing in many organisations, we now have to earn the commute.
What trends have you observed with respect to demand for office space post-COVID? Given current market uncertainties, how have flexible workspace providers been partnering with landlords to cater for traditional tenant needs?
The office market is definitely facing challenges post-COVID. While many organisations are now requiring employees to come back to the office, very few have implemented a 100% return-to-work policy. Most organisations have some type of hybrid work model as an option and most employees take advantage of this. What this means is that an office is rarely 100% occupied anymore, and many organisations are beginning to re-evaluate their space needs. This has a direct impact on office leasing because as a whole, organisations either see reduced usage of the space they currently occupy or believe they will need less space in the future and thus are less interested in committing to long-term leases and excess space. However, the perfect mix is still unknown. This is why flexible workspaces are such an important part of the corporate real estate landscape – they provide the luxury of choice and agility, giving organisations the ability to scale up or down based on their needs at the time. Using the shared economy model, resources that are important but not always in use (think meeting rooms, call rooms, event spaces) are now an on-demand service instead of an owned asset that has to be maintained whether or not they are in use. Landlords are recognising flex spaces as essential amenities to their developments as well. By having a reliable flexible workspace such as The Executive Centre (TEC) as a part of the ecosystem, landlords are able to extend TEC's services to their traditional tenants, making the building more attractive and giving these long-term tenants the confidence that if their business situation changes, there will be accommodation for them within the same asset.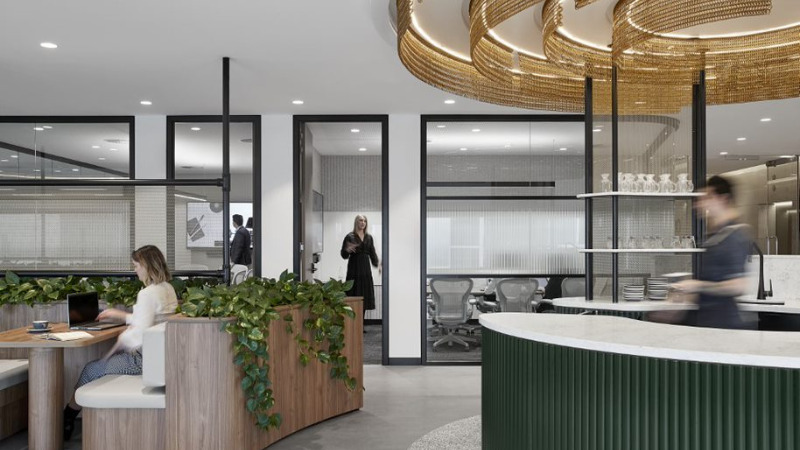 With tenants having more leasing options and organisations adopting more hybrid work policies, have living and working patterns evolved, as a result of COVID or other factors, shifting the centre of gravity for where business is conducted?
During the pandemic we have definitely seen a decentralisation, with many people swapping their central business district (CBD) habitations for something in the suburbs with lower rent and more space, and, because work from home has become a real option for many, CBDs are not seeing the same kind of traffic they once did pre-COVID-19. That being said, the office is far from dead and we are now seeing many organisations trying to define what the right "hybrid mix" looks like. According to a survey conducted by EY, 79% of all companies are developing hybrid work models of some kind and more than half of employees globally would quit their jobs if not provided post-pandemic flexibility (EY); Data from Kastle Systems showed that the average workplace occupancy was below 50% among 40K+ businesses in the US, according to the measurement of entry swipes (BBC). Conversely, organisations are reversing their "fully flexible" policies and are mandating some form of return to the office. So, while yes, business is taking place in more locations than before in theory (the major new player to the game being from home), the office still plays an important role, despite perhaps its purpose changing. Again, this is why it is essential for businesses to think about what the office is going to be used for, and to make the experience one that is focused on productivity. It's easy for people to do individual-based work from home, but can they really collaborate effectively? Many would argue that the answer is no and that real innovation and business growth come from interacting with colleagues, even those that are not within the same team. Technology has made it easier to conduct business from anywhere, however many employers are making the case that face-to-face interactions are where the real work gets done.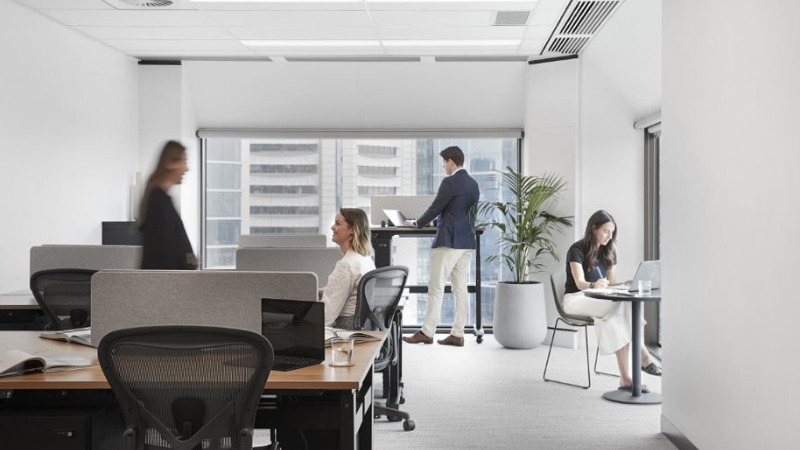 Do you foresee office vacancy rates, rents and valuations eventually returning to pre-COVID levels, and if so, over what timeframe? Do you see different regions recovering at different paces? If so, why do you think that is?
We are already seeing a recovery to pre-COVID occupancy levels (which for The Executive Centre is around 90%) and workstation rates in many of our markets, but as expected, it's not a uniform recovery. In general, Asia is seeing higher return-to-office rates than the US and Europe; most attribute this to a combination of cultural differences, longer commutes, living arrangements and space accessibility. In general, in Asia people live in smaller spaces, often shared with extended family members so working from home is not a viable option. In less developed countries, technology infrastructure impacts employees' ability to effectively work from home. Conversely, in places like the USA where many people moved out of the CBD during the pandemic and are now facing long commutes, there is more resistance to the return to office mandate. However, it cannot be denied that spending time in the office impacts peoples' sense of community and understanding of the organisation of which they are a part; most would opt for the choice to work a few days in the office and a few days in a more remote capacity. The challenge now is finding the balance between the optimal time in the office, ensuring that the right people are there at the same time, the amount of space needed, and what that space looks like.
What role do you see ESG factors playing in MNCs' decisions to buy or lease office space? What role does the flexible workspace industry play in pushing the ESG agenda?
ESG is at the forefront of most organisations' minds, and you can't discuss a journey to net zero without including real estate in the conversation. With 83% of The Executive Centre's portfolio being comprised of multinational corporations, this is even more a topic of conversation. In 2022, The Executive Centre made a commitment to only open offices in green-grade buildings moving forward as part of our ESG journey, not only because we want to do our part in making our business more sustainable, but also because this was the demand coming from our clients. From sourcing fair trade coffee in our barista bars to removing single-use plastic in a majority of our centres to using carbon-neutral carpeting and ergonomic chairs and standing desks, our clients want to see our commitment to sustainability through our actions and business decisions. In addition, flexible offices can help organisations be more sustainable through the concept of shared resources. Instead of a business committing to a large amount of space that is only partially used, but still consuming energy such as air-conditioning and lighting, the flexible model means that companies only pay for what they need, and the resources are shared amongst a large group of organisations. On the softer side, in-centre events and programming create a sense of community and the integration of new amenities such as wellness, nursery and prayer rooms, gyms and F&B options, as well as natural light, biophilia, and thoughtful design that incorporates multiple different workspaces ensures that workers feel empowered to do their best work.
The Executive Centre, which offers a unique workspace solution for business professionals, provides luxurious shared offices, private workspaces, business lounges, meeting rooms and event spaces that cater to the needs of modern businesses. As a Hedge Funds Club member, you now have the privilege of enjoying three days of complimentary access to these premium services. You can take advantage of this opportunity by contacting TEC's team.