Stefan Nilsson: "A packed room full of hedge funds and investors"
Stefan Nilsson, Co-CIO of single-family office Terrasias Capital and Founder of the Hedge Funds Club, tells us about the successful comeback of the Hedge Funds Club's Singapore event. On Thursday 15th September, a few hundred of Singapore's smartest and best hedge funds and investors joined a fabulous evening soiree at the Tower Club at Raffles Place.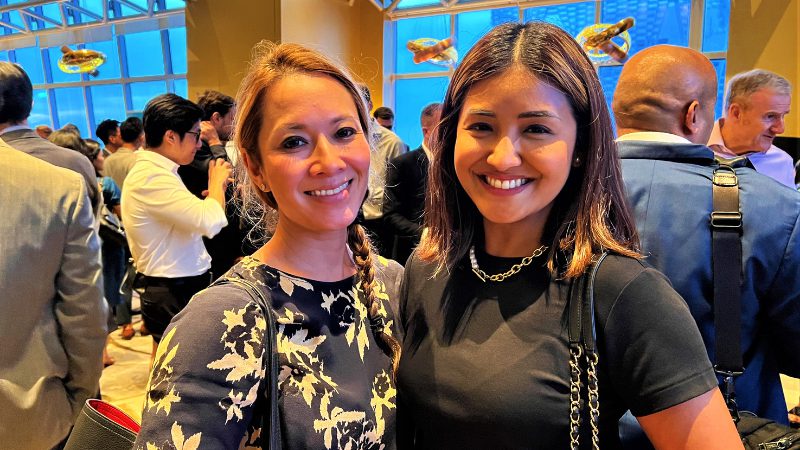 A few days ago, the first Hedge Funds Club evening in a long time after the enforced pandemic break took place in Singapore. How did it go?
Great! It was terrific to once again stand in a packed room full of fund managers, investors and alternative investment professionals. Seeing the smiles on people's faces as they shared stories and updated each other over drinks was fantastic. Not only did the good and the great of Singapore's hedge fund community come out for the event. We also had prominent visitors from places like New York, London, Tokyo, Hong Kong, Sydney, Melbourne, Cayman Islands, Kuala Lumpur, Bangkok and more. The mix of people was just right. We had seasoned industry veterans such as Soon Hock Chua, Mike Coleman and Stephen "Fish" Fisher mingling with the next generation of talented money managers such as Chauwei Yak, Justin Leow, Anubhav Mehrotra, Ian Seow, Bryan Mori and many more. I love when I see quality people make new connections and even become friends at the Hedge Funds Club events. Some years back, I attended a fabulous wedding in Tuscany, Italy when two professionals who met at a Hedge Funds Club event got married. In most cases, the connections made at the Hedge Funds Club don't lead to marriage, but there have been plenty of allocations made and business relationships started at our events. That makes me very happy because that is why we still do this after so many years.
Did any of the ever-changing pandemic-related restrictions have any impact on how the event was run?
Singapore has now lifted almost all restrictions and thus the Hedge Funds Club evening could be held just like it was pre-Covid. We have worked with the Tower Club since 2008 and they always put on a terrific service in a spectacular venue. The Atlantic Dining Room is located on the 62nd floor of the Republic Plaza at Raffles Place right in the middle of the city's central business district where many of the hedge funds and investors have their offices. The venue has unbelievable views across Singapore and the sea. Combining that with a quality by-invitation-only audience and you arrive at a well-curated networking event. A big thank you to our event sponsors – Ogier, First Degree Global Asset Management, Invast Global, Saxo Markets, Broadridge, Solas, Bolder Group, Krypton Fund Services, Quant Insight, Eurex, S&P Global Mobility, Financial Recovery Technologies and FundApps. Without the sponsors' support, there wouldn't be any Hedge Funds Club and no events. We are fortunate to have many long-established and deep relationships with sponsors. And, of course, a big shoutout to all the hedge funds and investors coming out to play with us last Thursday.
Where some other events go hi-tech with apps and all sorts of digital solutions, the Hedge Funds Club is distinctly low-tech and old school. Tell us about the thinking behind this.
It's rather simple: it's all about people and stories. People do business with people. People relate to stories and then connect to the storytellers. Once a connection is established, the conversation may at some stage move to mutual interests, opportunities and actual business deals. You do not need an app for that. The smart people bring their smiles, printed business cards and a pocket full of stories to our networking events. Technology often stands in the way of people making real meaningful connections, especially at in-person events. We are proudly old-school and have run our events in the same fashion since we launched in 2005. It's a proven concept and we will keep it that way.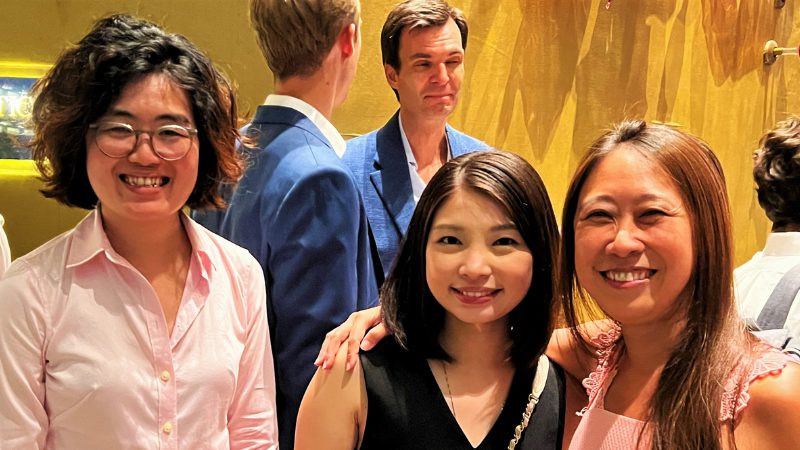 What's next?
Now we're preparing for our classic Tokyo Hedge Funds Club year-end evening which will take place on 1st December at the Roppongi Hills Club. Japan is now opening up more and more and many things are almost back to normal. Thus, by December, there will be many investors, fund managers, asset managers and gatekeepers ready to get out and connect and reconnect. The Tokyo year-end event was first held in 2005 and it feels great to be able to hold it again this year. After that, in 2023, we are planning for a major international series of Hedge Funds Club events across the APAC region, including a return to Australia. We will be back in Singapore for another event in March 2023. I hope and believe that we are now seeing the tail end of Covid and that we can look forward to many fruitful in-person events in the coming years.